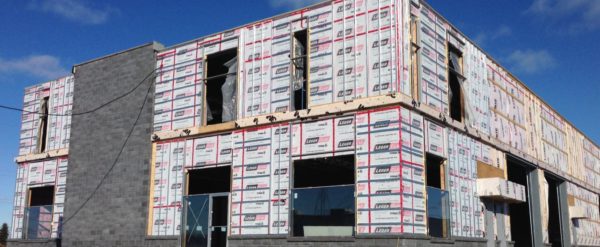 Walls and foundations
Expanded polystyrene (EPS) has ideal physical and mechanical qualities for most insulation projects. EPS rigid panels can be used for insulation of foundations and walls in residential and commercial buildings, regardless of the type of structure or exterior cladding.
EPS is a rigid and lightweight material that is easy to work with. With its permanent insulation value that will not change over time, it provides enduring energy efficiency. Among all the types of rigid insulation available on the market, expanded polystyrene stands out for its excellent R value-price ratio.
EPS panels are perfect for applications at ground level or in the ground, and can be used in all new constructions or for restoring existing buildings. The panels are available in a range of thicknesses and in various densities, and can be laminated with a structural panel, an air or vapour barrier for unmatched speed of installation.