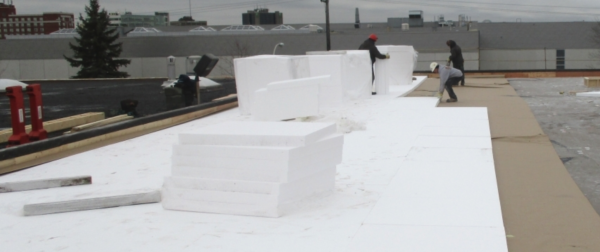 Roofing
Expanded polystyrene (EPS) has ideal physical and mechanical qualities, which meet the insulation specifications of most roofing systems. Whether you are repairing an existing roof or installing a new roof in a commercial or a residential construction, there is a suitable EPS panel for your project.
EPS is a rigid and lightweight material that is easy to work with. With its permanent insulation value that will not change over time, it provides enduring energy efficiency.
Among all the types of rigid insulation available on the market, expanded polystyrene has stood out for its excellent R value-price ratio in the roofing industry for the past 50 years.