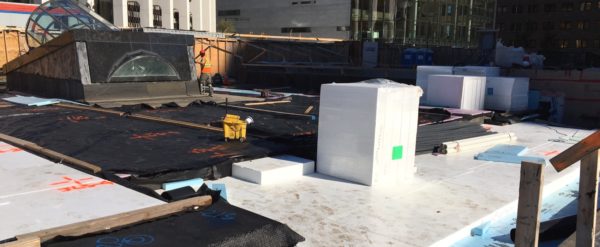 LANDSCAPING
Expanded polystyrene's light and durable properties make it the go-to product for all landscaping projects, either on the ground or on a roof.
EPS blocks can also be used to raise pool terraces on a rooftop and to construct loading bays in commercial buildings.
EPS is available in panels with high compression resistance and is used to insulate outside multisport fields, water parks and even skateboard tracks.